Senate energy panel approves reform bill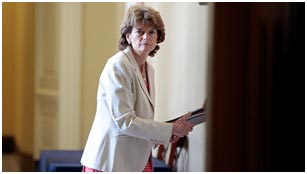 After three days of debate, the Senate Energy and Natural Resources Committee voted Thursday to approve its attempt at the first broad energy policy reform bill in eight years. The Energy Policy Modernization Act passed by a vote of 18-4 after the panel approved various bipartisan amendments but rejected others that did not have wide support. The bill includes a number of policy priorities from both Republicans and Democrats and came as a result of months of negotiations, meetings outreach and other activities aimed at a truly bipartisan bill.
Congress approves stopgap bill to keep highway projects going
With just a day to spare, Congress approved a stopgap measure to fund the federal highway program, sending President Obama the legislation to avert a Friday shutdown of transportation projects nationwide. The $8-billion bill will keep federal projects on track for the next three months, but the temporary nature of the fix creates a new crisis point in fall, as Congress has been unable to agree on a long-term solution.
Atlanta Breaks Ground On First Infrastructure Bond Project
City of Atlanta officials Wednesday broke ground on the first of hundreds of planned projects tied to millions in bond money for infrastructure repairs. Near the intersection of Cascade Road and Lynhurst Drive on the city's southwest side, Mayor Kasim Reed and a handful of city officials helped kicked off construction for road repaving, sidewalks repairs and new street lights.These projects are part of hundreds tied to $250 million in bonds approved by voters in March. The final list includes bridge repairs, light synchronization and more pedestrian-friendly streets all over town.
Good News for Bethel Commuters: 'Let's Go CT!' Infrastructure Projects Underway
The first $24.9 million dollars has been approved for "Let's Go CT!" infrastructure improvement projects across Connecticut, according to a press release from Gov. Dannel Malloy.Malloy announced today that the State Bond Commission voted to fund his "Let's Go CT!" initiative, which will transform Connecticut's infrastructure, modernize the system statewide, attract new businesses and grow jobs.
I-405 Expansion Project Utilizes Innovative Hydro-Excavation Techniques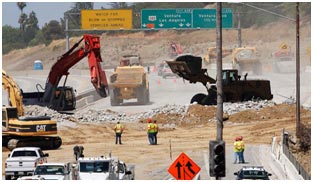 The San Diego Freeway (I-405) is one of the most congested freeways in Los Angeles County, carrying more than 300,000 vehicle trips daily on some sections. With the area's population is expected to grow by 11 percent by 2040, traffic volume will significantly increase on the freeway. The California Department of Transportation (Caltrans), in cooperation with the Orange County Transportation Authority (OCTA), embarked on a widening project by adding lanes in each direction to improve travel conditions, which would improve traffic flow, interchange operations and enhance road safety to meet state and federal standards.
AMCC Strengthens Military Family Quality of Life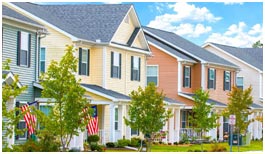 The Atlantic Marine Corps Communities (AMCC) is the host to more than 4,500 homes thanks to the Military Housing Privatization Initiative (MHPI) and through a 50-year partnership between Lend Lease (U.S.) Public Partnerships and the Department of the Navy. AMCC provides homes for military service members and their families, and the invitation extends to DoD employees and contractors, reservists and military retirees as well. Homes range between duplexes, single family homes, multi-family homes and more.
$3.1 million in Rock Falls District 13 infrastructure projects in full swing
ROCK FALLS – The Rock Falls Elementary School District will look and feel a lot different this year. hat's because more than 20 projects, costing about $3.1 million, are being tackled this summer that will improve safety and security, school officials say. The list includes a new cafeteria and office addition at Merrill Elementary School, air conditioning and more parking at Merrill and Dillon elementaries, and new security cameras at Riverdale Preschool.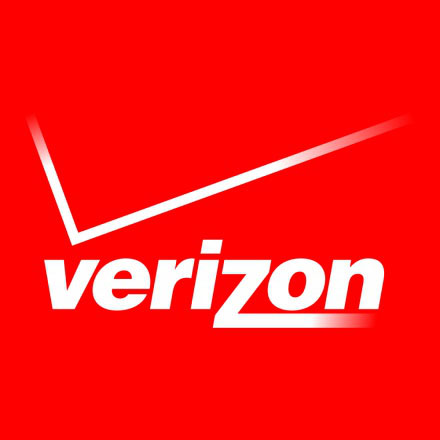 The Oasis Restaurant & Delivery Uses Telematics to Improve Driver Safety & Lower Insurance Premiums
Having every delivery car branded with the company's name and logo helps Oasis Restaurant drive brand recognition. However, unsafe driving behaviors like speeding were not projecting a positive company image. In addition to holding drivers more accountable, Oasis also wanted to improve routing efficiency and maintenance processes in order to reduce operational costs. The solution required a GPS tracking system with engine diagnostics, allowing restaurant managers to track the location and performance of their vehicles at all times.
http://www.networkfleet.com/expertise/gps-tracking-companies-case-studies/new-case-studies_20140902.htm
$55 million community development, energy efficiency investment moving ahead
TransAlta Corporation (TA) has announced it is moving ahead with plans to invest $55 million over 10 years to support energy efficiency, economic and community development, and education and retraining initiatives in Washington State. The initiative is part of TransAlta Centralia's transition from coal-fired operations in Washington, beginning in December 31, 2020.
Friendly energy efficiency competition soon to become city-wide in Charleston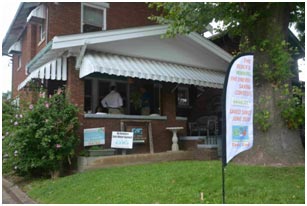 As Charleston's East End wrapped up its two-year energy efficiency competition July 30, the organizations behind the measure also announced plans to expand the event to include the entire city. Participants in competition, "e4: Energy Efficiency on the East End," had two years to take steps in saving energy with the help of Appalachian Power Co.'s free energy audits. In the end, Nancy Street and Lewis Street were the winners.
Obama's Clean Power Plan Will Actually Lower Your Energy Bill, According To New Study
A new study from researchers at the Georgia Institute of Technology examines how states can reduce carbon pollution cheaply while also keeping household energy prices low. Titled "Low-Carbon Electricity Pathways for the U.S. and the South," the report found that reducing greenhouse gas emissions from power plants — a requirement of the EPA's proposed Clean Power Plan — could be done cost effectively through a combination of renewable energy and energy efficiency policies as well as a modest carbon price.
Energy To Be Front And Center For Decision 2016
Hilary Clinton's speech on Monday in Des Moines, Iowa in which she outlined an energy agenda that plans to generate 33% of the United States electricity from renewables reinforced the importance of energy in the 2016 election. The contrasting view between Republican candidates and Clinton on climate change underscores the partisan nature of the climate debate that could ultimately decide the election. Former Florida Governor, Jeb Bush, whose family maintains close links to the oil industry and Sen. Ted Cruz of Texas are staunch proponents of Big Oil and underplay the significance of a climate threat.
ACO Polymer Products, Inc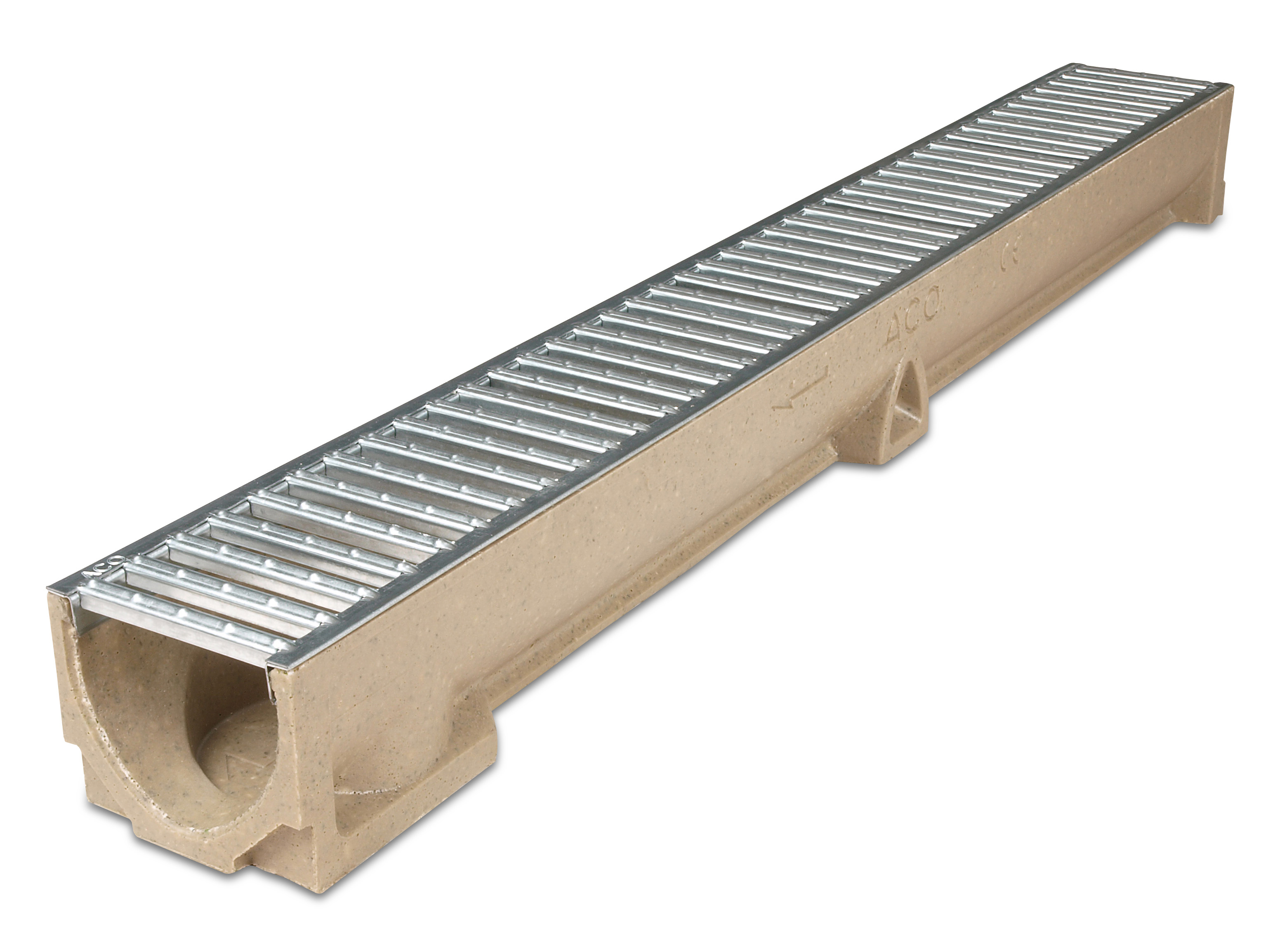 Aco Drain
ACO Polymer Products, Inc. introduced the concept of modular trench drains to North America over 30 years ago. Today ACO in North America is a multi-site manufacturing and sales operation using a variety of materials for its extensive range of drainage products for all aspects of building and construction.
www.acodrain.us
EPA: 'Additives' treat Newfield groundwater
Contaminated groundwater at a Newfield Superfund site could be treated using additives to breakdown chemicals deposited from years of metal processing. Treatment of groundwater using a "pump and treat" system at the ShieldalloyMetallugical Corporation Site on West Boulevard was deemed less effective by the federal Environmental Protection Agency than using additives to breakdown chromium and other volitile organic compounds, the EPA said Thursday.
EPA launches green building contest
The federal government's Environmental Protection Agency has launched a nationwide green buildings competition, pitting thousands of buildings against each other in an effort to see which can save the most energy. But in an unusual twist, many of the competitors in the Sandusky area don't even know they are taking part, or even deny they are competing. The EPA announced last week that 6,500 commercial buildings across the U.S. are participating in the agency's sixth annual Energy Star Battle of the Buildings competition.
The AI Interview with EPA's Regional Administrator for the Pacific Southwest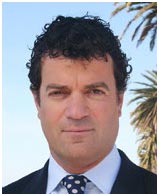 American Infrastructure sits down with Jared Blumenfield, the EPA's Regional Administrator for the Pacific Southwest to discuss America's environment and the EPA's environmental endeavors.
EPA: Up to $13.9M available for Great Lakes restoration
DETROIT (AP) -- The U.S. Environmental Protection Agency says up to $13.9 million is being made available in Great Lakes Restoration Initiative grants. The agency says it's seeking proposals for new projects for the 2015 funding cycle. They're available to state, tribal, interstate and local governmental agencies, as well as colleges, universities and nonprofits.
Outreach Aids Environmental Justice in Transportation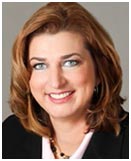 An effective outreach and communication effort is essential to any transportation or infrastructure project but never more so than when Environmental Justice (EJ) communities are within the project area. The federal government requires federal agencies implementing projects under the National Environmental Policy Act (NEPA) to analyze the environmental effects of their proposed actions on minority and low-income populations and to ensure adequate, effective communications to these communities.
EPA talks bike share program with local residents
Baton Rouge residents may soon enjoy a bike share program if the city government chooses to act on reports presented by the Federal Environmental Protection Agency. A bike share program is a form of public transportation that allows residents to rent bikes daily or register for annual memberships on the stipulation that the bikes are returned to another station. Bike share programs in cities the size of Baton Rouge often involve multiple bike stations that are mobile and can be placed to fit the demand of the community.
Panel OKs batch of transportation projects
State officials moved ahead Tuesday and voted to borrow the $24.9 million needed to pay for the first block of projects under Gov. Dannel P. Malloy's proposed transportation overhaul. The State Bond Commission, which is chaired by the Democratic governor, approved the projects identified in a five-year ramp-up initiative known as the "Let's Go CT!" It is the precursor to Malloy's proposed 30-year, $100 billion overall of Connecticut's transportation system.
New Transportation Plan to Improve Highways and Bridges Statewide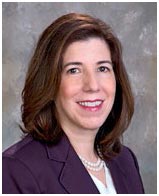 Pennsylvania Gov. Tom Wolf 's agenda calling for government that works is one consistently and thoroughly embraced by the Pennsylvania Department of Transportation (PennDOT), and in the upcoming fiscal year, people will see highway and bridge improvements across the state.
Alternative transportation to be featured at Green Fair on the Fox
There is a new attraction for those who love alternative forms of transportation this year at Batavia's annual Green Fair on the Fox on Aug. 8. The Batavia Bicycle Commission will host a Bicycle Show for the public to show off their innovative bikes -- the more unusual the better. John Burnham, a member of the Batavia Bicycle Commission, explains the commission was created in 2009 to manage the bicycle plan created by the city of Batavia.
Handbook provides direction for municipality officials, planners, engineers and developers on integrated transportation, traffic and land development plans
The Multi-Modal Handbook has been created to provide municipal officials, planners, traffic consultants, designers, land owners and developers with a consolidated reference guide on how to accommodate all modes of transportation into land use and land development design in Chester County. It is an update on the Circulation Handbook originally published by the Planning Commission in 1994.
Phoenix transportation tax will drive a better future
Opponents of expanding Phoenix's light-rail system, a key element of the Proposition 104 ballot measure, argue as though it were 2000 and light-rail mass transit in the Valley did not yet exist. It does. And even the fiercest opponents of metropolitan rail systems acknowledge that with 14.3 million boardings in 2014, the Valley's light-rail system is one of the most successful fixed-rail transit systems in the country, despite offering little more than 20 miles of service.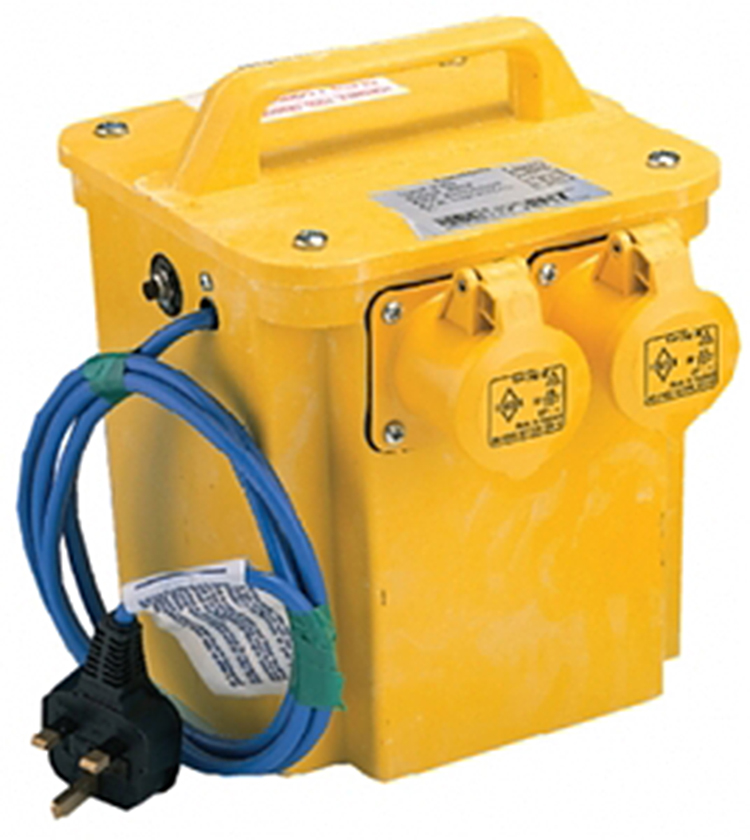 Tec Supplies
Site Transformers - Portable Site Transformers 110V The Briticent range of transformers covers from 750VA to 5kVA intermittent ratings for stepping down the standard UK mains voltage to a safety 110v centre-tapped earth (CTE) supply. Commonly used with construction and industrial power tools.
www.tec-supplies.com
California Water Usage Drops 27% in June, Exceeding 25% Mandate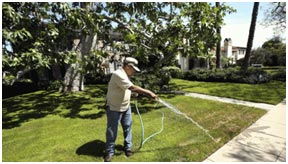 Urban water use in California dropped by 27% in June, according to figures released Thursday by the State Water Resources Control Board. June is the first month that urban water districts must meet mandatory conservation targets in order to comply with Gov. Jerry Brown's drought order. Brown is requiring urban water users to reduce water use 25% by the end of February — the first mandatory water rationing in California history.
Recycled waste water is the new trend in water conservation
In order to sustain fresh water supplies in California in the future, advocates for conservation say more focus should be placed on recycling waste water. From the toilet to the treatment plant, the City of Bakersfield processes 31 million gallons of raw sewage every day. "Everything that gets treated gets recycled in some form," said Zachary Meyer, Bakersfield's acting Wastewater Manager.
Trumbull County prepares for waste water plant upgrades
Long term improvements to Youngstown's sewer system would ease the problem of high bacteria levels in Mill Creek MetroParks' lakes. Mahoning and Trumbull counties will have to pay a portion of the cost, which is estimated at about $147 million. Trumbull Couny is on the hook for $6.5 million. Trumbull County Sanitary Engineer Scott Verner says the money will be paid out over time and it's not a concern, it's part of a payment agreement made with the county.
Accelerating Sustainable Stormwater Infrastructure Investments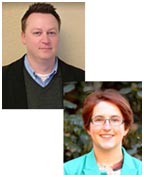 A perfect storm of increasing regulatory and environmental pressures is driving the need for investments in stormwater infrastructure. While the costs of managing stormwater are rising, a lack of funding is consistently identified as a primary challenge for communities across the United States. However, Community-Based Public-Private Partnerships may provide one innovative funding mechanism.
Green infrastructure could curb Newark's sewage-laced flooding, study says
NEWARK — A new study has identified three city neighborhoods where environmental projects could combat flooding and sewage-filled runoff in Newark streets.The "Newark Greenstreets Initiative: Planning & Implementing Green Stormwater Infrastructure" report – a collaboration between the Together North Jersey coalition and the city – was released earlier this month. The report says it aims to identify areas where the city can implement "green stormwater infrastructure," or GSIs, to mitigate flooding during routine rainstorms.