Obama: 'Rebuilding infrastructure is vital to business'
Kare11.com

Washington, DC-- President Obama unveils his proposal to fix the U.S. roads, railways, bridges in a new $300 billion infrastructure plan.
Ohio utilities replacing thousands of miles of gas pipelines
Midwestenergynews.com

Ohio-- Ohio's natural gas utilities are replacing more than 11,000 miles of the state's aging gas pipe mains, in an effort to reduce the risks for catastrophes like last month's gas explosion in New York City.
Infrastructure Investments in the City of Albuquerque
Americaninfrastructuremag.com

Albuquerque, NM-- Albuquerque continues to grow; with a current population exceeding 550,000 residents (866,000 MSA) and an estimated 450,000 more people moving here over the next 20 years.
Winter gas price volatility in US points to infrastructure needs
Platts.com

Washington, DC-- Natural gas price volatility seen in the US this past winter resulted from more reliance on gas than ever before because of prolific supply.
Highway Projects Move Forward
Americaninfrastructuremag.com

Nebraska - Nebraska was recently named the 6th state with the Safest Highways in the U.S. by CarInsuranceComparison.com.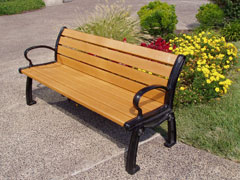 Kay Park-Recreation
Providing outdoor amenities since 1954. Featured bench has powder coated cast aluminum legs, for long life and appearance. The slats are 100 percent post-consumer recycled plastic.
www.kaypark.com
Natural Gas Rolls Into World of Freight Rail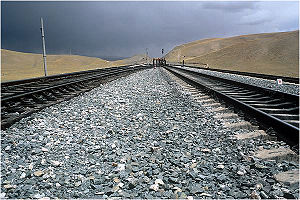 USnews.com

Washington, DC - Liquefied natural gas, or LNG, may soon replace diesel in most of the country's freight locomotives, the U.S. Energy Information Administration.
U.S. Wind Energy Could Double; It's Deja-vu All Over Again in Congress
Triplepundit.com

Washington, DC-- Last year got off to a shaky start for the U.S. wind energy industry, but new project construction and installed generation capacity took off following belated Congressional extension.
The Economics of Investing in Aging Coal Plants: Part 2
Theenergycollective.com

Washington, DC-- Investors are increasingly warming up to the economic viability of alternative energy sources, including energy efficiency, and giving the dirty coal industry the cold shoulder.
Carbon Nanotubes Could Help Us Store And Use Solar Energy Even After The Sun Has Set
Huffingtonpost.com

Washington, DC-- Scientists at MIT and Harvard University have revealed a novel way to store solar energy in molecules that can be used as fuel to heat homes or used for cooking, reports The Atlantic.
Gasoline better for environment than corn biofuels, study says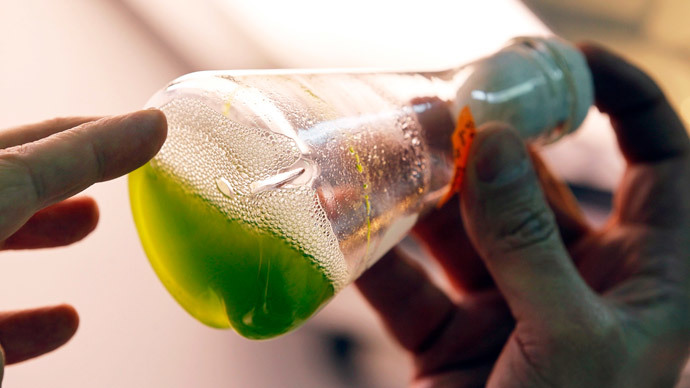 RT.com

Washington, DC-- Contrary to popular 'green' beliefs, a study funded by the US federal government argues that corn-based biofuels are actually worse for the environment than gasoline, as they emit more greenhouse gasses and deplete soil carbon.
Apple expands renewable energy to retail stores, 120 US outlets get green power
Appleinsider.com

Washington, DC-- News of Apple's retail milestone comes on the heels of a Greenpeace report that named the company "the most innovative and most aggressive" in Silicon Valley on the subject of environmental concerns.
Largest U.S. Solar Farm on Superfund Site Is Online
Pddnet.com

Washington, DC-- The nation's largest solar farm built atop a federal Superfund site is now generating power on a tract of land in Indianapolis tainted by a long-shuttered plant's wood-treating operations.
Petroleum group says fracking helped reduce greenhouse gas emissions
LAtimes.com

Washington, DC-- The American Petroleum Institute said hydraulic fracturing, or fracking as it is sometimes called, contributed to a 3.4% drop in greenhouse gas emissions in 2012, the trade group said in a statement.
Highway Trust Fund Gets Media Attention
Asce.org

Washington, DC-- Less reported, while perhaps more newsworthy for the people who specifically seek out the Highway Trust Fund in the news, the USDOT announced its latest projections.
Department Of Energy Releases Strategic Plan With Priority On Vehicles
Cleantechnica.com

Washington, DC-- Earlier this week the U.S. Department of Energy (DOE) released its comprehensive, Strategic Plan 2014.
Funds available for efficient-vehicle programs
Crainsdetroit.com

Washington, DC-- The U.S. Department of Energy wants auto suppliers to know it still has $16 billion in low-interest financing available to support efficient-vehicle programs, and it wants them to step forward for a share of those funds.
Driverless vehicles will force us to rethink car ownership
Washington Post

Washington, DC-- Brian Fung spotted an interesting pattern in a new national Pew Research survey out this week looking at how Americans perceive the future of technology.
American Water Resources Offers Service Line Protection to Homeowners
Heraldonline.com

Vorhees, NJ-- American Water, the largest publicly traded U.S. water and wastewater utility company, announced today that its American Water Resources subsidiary is offering Water Line and Sewer Line Protection Programs.
Trucks hauling water from tribal lands going unregulated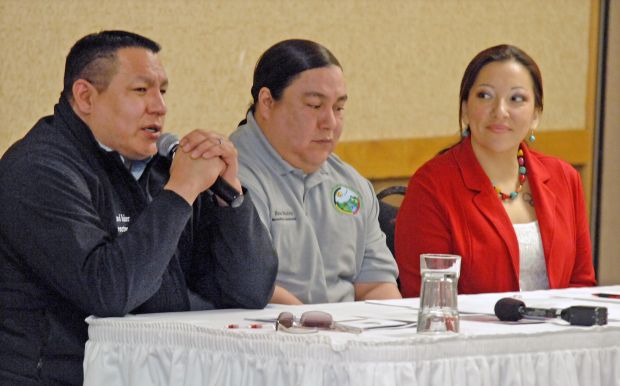 Bismarcktribune.com

Bismark, ND-- During spring runoff on the Fort Berthold Indian Reservation, trucks have been spotted draining water from temporarily filled ditches along U.S. Bureau of Indian Affairs roads.
Pennsylvania American Water to Expand CNG-Powered Fleet into Northeast PA
Wall Street Journal

Hershey, PA-- Pennsylvania American Water today announced plans to expand its fleet of compressed natural gas (CNG) vehicles to its northeast Pennsylvania operations.
Wastewater board finds uses for federal funds
SFchronicle.com

Hernando, MS-- DeSoto County Regional Utility Authority board is putting $1.16 million from the U.S. Army Corps of Engineers toward two wastewater projects.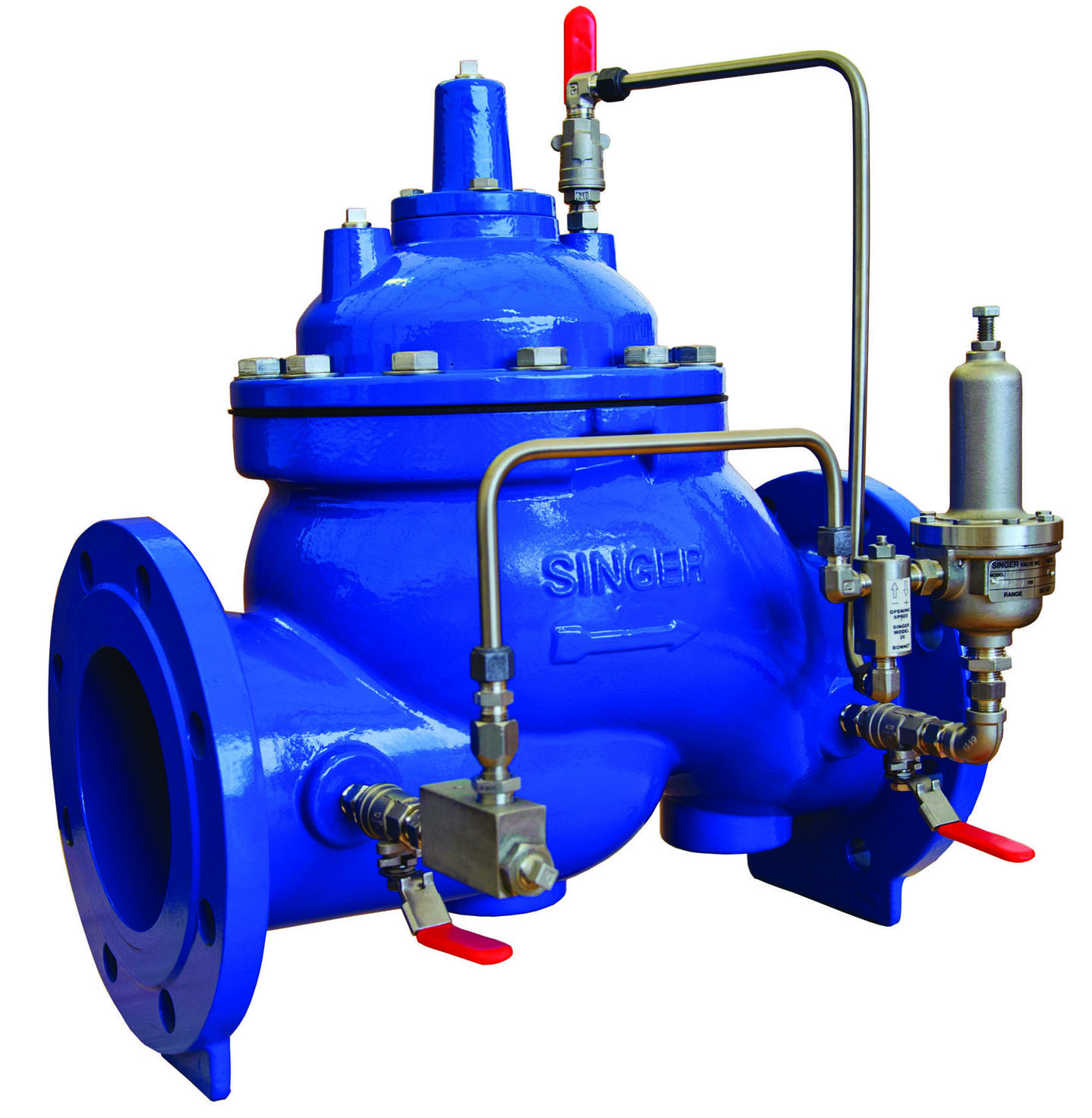 Singer Valve
Singer Valve manufactures innovative control valve solutions for the water industry. Whether you are looking to control high pressure drops, or need built in safety back-ups for applications where failure is not an option, Singer has them all.  They also specialize in electronic control applications customized to your specific needs.
www.singervalve.com