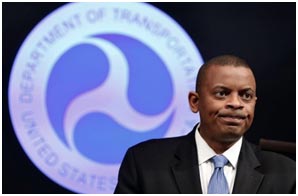 Transportation Secretary Foxx: DOT will continue its push for a safer Metro system
U.S. Transportation Secretary Anthony Foxx signaled this week that he will keep the pressure on Metro to aggressively resolve safety issues that have shaken public faith in the nations second busiest subway system.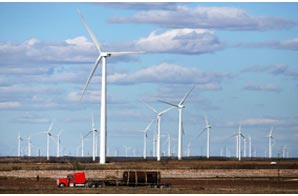 The U.S. Is The World's Top Energy Superpower
In my previous article, I addressed the notion that Denmark is leading the U.S. in wind power. As I pointed out, in 2014 the U.S. produced 183.6 Terawatt-hours (TWh) of wind power, which was the most ever for any country in the world, and nearly 14 times greater than Denmarks 13.2 TWh of production.
Unmanned Aircraft System / Drone Update House Transportation Committee Announces FAA Reauthorization Act
Today, members of the Transportation and Infrastructure Committee and Aviation Subcommittee announced the introduction of the Aviation Innovation, Reform, and Reauthorization (AIRR) Act (H.R. 4441). The AIRR Act is a six-year reauthorization of the Federal Aviation Administration (FAA).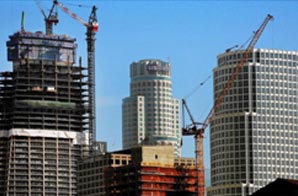 New skyscrapers vie for West Coast's 'tallest' title
At 1,018 feet high, the 73-story U.S. Bank Tower in downtown Los Angeles holds title to the West Coast's tallest building, a crown it is now destined to lose. Over the next few years, at least three other coastal skyscrapers under construction or on the drawing board are set to soar past the bank tower by as many as 30 stories, with the "tallest" title probably going back to Seattle.
$89 million in US 301 contracts move forward
Construction on most of the mainline route for the new U.S. 301 tollway near Middletown can begin by the end of the month, the Delaware Department of Transportation announced Wednesday. DelDOT gave a notice to proceed to two companies to begin work on their $88.7 million segments of the expressway, which will stretch from the Maryland state line to Del. 1 just south of the Chesapeake & Delaware Canal and loop around Middletown.
Public and Private Funding Keep Infrastructure Safe
Anyone who lives in, has visited or has driven through Chesapeake knows one thing for certain: there are a lot of bridges. Ninety-six, to be exact. Not all of them are dramatic structures towering above a large body of water in fact, some you may not even notice but they each make transportation through this low-lying City possible.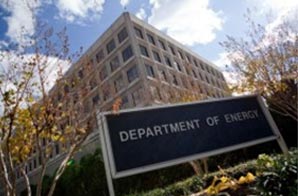 DOE Announces $18 Million For Solar Energy Storage & Grid Resiliency
The US Department of Energy recently announced that it will provide $18 million for six new projects which are focused on developing more energy storage solutions for solar power, and for making the grid more resilient.
New Clean Energy Projects Dominate Power Growth
In 2015, new clean energy power generation capacity hooked to the U.S. power grid accounted for 68% of all new added capacity. Of a total of 23,500 megawatts of new generation, 16,000 came from clean energy projects.
The Water-Energy Correlation
The energy water nexus is a critical area of focus for American Water. Energy use affects how we provide vital services to our customers and how much those services cost. Our energy and water efficiency measures are key to meeting our commitment to sustainability as well as to our operational efficiency goals and to ensure that we continue to provide clean, safe, reliable and affordable water services to our customers.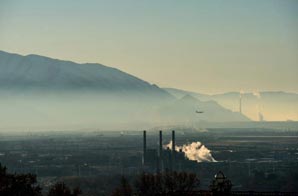 EPA funding research of air toxics in West Valley City
A new study led by the Utah Division of Air Quality aims to determine whether minute amounts of certain toxic chemicals make particulate pollution along the Wasatch Front even more harmful than normal.
EPA, DOE Experts Upbeat on Regulatory Agenda
The Environmental Protection Agencys (EPAs) acting administrator of the Office of Air and Radiation, and the Department of Energys (DOEs) head of clean coal and carbon management gave upbeat assessments of the Obama administrations regulatory agenda and power sector priorities speaking at the EUEC 2016 conference in San Diego on February 3.
Unleashing the Power of Potential
The Metropolitan Water Reclamation District of Greater Chicago (MWRD) is involved in many exciting projects. The MWRD is building the largest phosphorus recovery system in the world, embarking on a water recovery partnership in a major industrial corridor, working on denitritation as a full stream energy reduction process, implementing a food to energy project on the way to energy neutrality by 2023 and exploring an algae acceleration process that has the potential to transform the clean water world to name a few.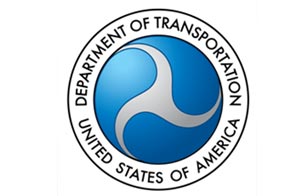 DOT Celebrates 50th Anniversary
The Department of Transportation was established by an act of Congress in October 1966 and didnt being operations until April 1, 1967. Those facts didnt stop DOT from celebrating its 50th anniversary at a ceremony in Washington on Feb. 3 attended by Secretary Anthony Foxx and six of his predecessors.
De Blasio To Propose New Brooklyn-Queens Streetcar, Other Initiatives In State Of The City
Mayor Bill de Blasio will deliver his State of the City address Thursday evening in the Bronx, where his speech will include a proposal for a new streetcar system connecting Brooklyn and Queens. The above-ground rail line called the Brooklyn Queens Connector, or BQX for short, would stretch through growing neighborhoods from Sunset Park, Brooklyn to Astoria, Queens.
Gas prices help local city transportation budgets
The last time we saw gas prices this low, was in the early 2000's. Last summer, gas was around $2.30 a gallon and we thought that was low. You can get a gallon of regular gas in Yakima at the Arco station on E. Nob Hill for $1.67. In the Tri-Cities, Costco has regular gas for $1.75 a gallon and so does the Maverik station on Keene in Richland.
High Speed Rail Taking Off In America
High speed rail (HSR) is underway in America, and California is leading the way. The $68 billion California project is the nations first true state-of-the-art HSR system, designed for trains traveling at 220 mph WThe groundbreaking last month marked the transition from the years of planning and engineering to sustained construction.
New Transportation Plan to Improve Highways and Bridges Statewide
Pennsylvania Gov. Tom Wolfs agenda calling for government that works is one consistently and thoroughly embraced by the Pennsylvania Department of Transportation (PennDOT), and in the upcoming fiscal year, people will see highway and bridge improvements across the state.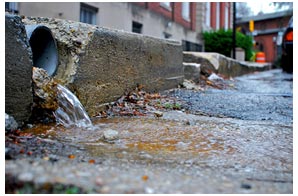 DC is testing a way to curb stormwater pollution
What happens to all the water when snow melts? To keep our water clean, DC wants to limit the amount of stormwater runoff a property can have, and create a market for buildings that go over to buy credits from those who don't. If it works, the program will serve as an example for other cities facing similar challenges.
Yes, you still have to conserve water. But the state's rules might ease soon
While new regulations approved by state water officials Tuesday extended restrictions on urban water use through October, they also instituted measures that could help local water districts that have struggled to meet reduction mandates.
Water Shortage at an All-Time High
The administration of Governor Jerry Brown enacted historic new water conservation rules in May in response to Californias historic drought. The goal is to cut statewide water use by urban residents 25 percent over the next nine months to help preserve water supplies in case the drought continues through next winter.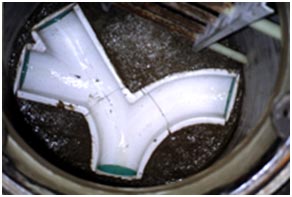 RELINER/Duran
RELINER Manhole Channel System consists of modular molded fiberglass flumes and PVC pipe sections to rehabilitate inverts without flow interruption and also used for new construction. Field-installed with minimal tools, they are high flow and easy to maintain.
www.reliner.com
Best Management Products: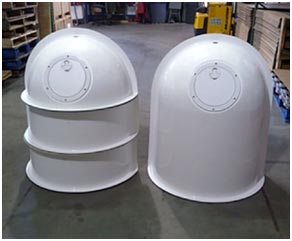 Best Management Products
The BMP SNOUT stormwater quality improvement system, with accessories like the Bio-Skirt and TrashScreentm, provide affordable structural solutions to help with today's Low Impact Development (LID) requirements.
www.bmpinc.com