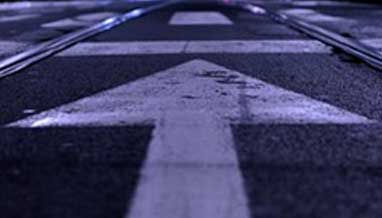 Driverless vehicles and the future of L.A. transportation
Gabe Klein knows a few things about commuting. At 44, he is an author, futurist, government consultant and former head of the Chicago and Washington, D.C., transportation departments. He grew up in his family's bicycle business, eventually became a vice president of Zipcar, the car sharing company, and is now with Fontinalis Partners, a venture capital firm co-founded by William C. Ford Jr., the great-grandson of Henry Ford and executive chairman of Ford Motor Co. Fontinalis focuses on technology and transportation-related start-ups.
Bill Gates launches multi-billion dollar clean energy fund
The Microsoft co-founder and philanthropist announced his latest endeavor, the Breakthrough Energy Coalition, at the climate change summit in Paris alongside President Obama and French President Francois Hollande. "We need to bring the cost premium for being clean down," Gates said Monday in an interview with CNN's New Day. "You need the innovation so that the cost of clean is lower than the coal based energy generation."
Hillary Clinton Calls for a $250 Billion Down Payment for Infrastructure Improvements
Hillary Rodham Clinton on Monday will unveil the details of what she has called a down payment on the future, a $250 billion federal investment in infrastructure over five years paid for by overhauling the business tax code. The introduction will be the start of a month long focus on Mrs. Clintons jobs agenda, the most substantial and expensive policy rollout of her campaign to date.
CPD: Planning Communities with Integrity
The Office of Community Planning and Development (CPD) seeks to develop viable communities by promoting integrated approaches that provide decent housing, a suitable living environment, and expand economic opportunities for low and moderate income persons. The primary means toward this end is the development of partnerships among all levels of government and the private sector, including for-profit and non-profit organizations.
Revamping Atlantas Infrastructure
On March 17 of this year, Atlanta voters overwhelmingly approved a $250 million bond package to address our citys infrastructure problems. Atlanta was hit hard by the Great Recession, and our budgets to keep up with street and sidewalk maintenance, street lights and traffic signals shrunk dramatically.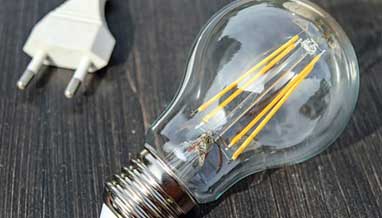 Google Will Be First Duke Energy Customer To Buy Solar Electricity
Google has announced it will purchase renewable electricity from a 61 MW Duke Energy solar project that is under construction in North Carolina. The buy is meant to address some of the Google data center's clean electricity demands. According to a press statement, Google will benefit from Duke Energy Carolinas' Green Source Rider program, allowing companies to purchase large amounts of renewable energy without incurring extra costs.
CSU nets $67,903 rebate for energy-efficient Powerhouse Energy Campus expansion
Where once there was a decrepit 1930s-era coal-fired power plant, which could boast no heating, central air or even bathrooms, now stands a landmark to sustainability and energy efficiency with features never before seen on a construction project of its scale. This building is Colorado State University's Powerhouse Energy Campus, where LEED Platinum-certified renovations were completed in 2014. The project recently earned its designers a $67,903 rebate check via Fort Collins Utilities' Integrated Design Assistance Program, which was presented Oct. 30.
DOE: Focusing On Energy-Efficient Infrastructure
The idea of energy was never an overall concept, but split between entities of specific fuels, technologies and resources. Until the foundation of the Department of Energy in 1977, energy wasn't a concern on a national level, but divided upon private sectors to fulfill energy needs, making policies on energy very limited.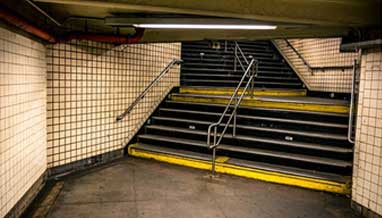 EPA Set to Release Renewable Fuels Mandated Levels
The Environmental Protection Agency is expected to release Renewable Fuel Standard volume levels this week, maybe as early as Monday. Nebraska Ethanol Board Administrator Todd Sneller is hoping the agency raises the renewable fuels mandate levels to the statutory requirements. Sneller says factors that may push the EPA to raise the volume levels involve recent low gas prices and increased consumer demand.
EPAs Proposed Rules Update the Federal Hazardous Waste Generator Program to Provide Real World Flexibility and Efficiencies
In 1980, the EPA launched perhaps the most comprehensive single environmental program under its jurisdiction in terms of the number of affected US businesses the Resource Conservation and Recovery Act (RCRA) Subtitle C hazardous waste program. Central to the program was the regulation of generators of hazardous waste where the cradle to grave system that RCRA envisioned starts.
Recovering Phosphorus Nutrients for Reuse
The Metropolitan Water Reclamation District of Greater Chicago (MWRD) endeavors to protect the source of their drinking water, improve the quality of the areas waterways and manage water as a vital resource for the area. Their new phosphorus recovery facility is an ongoing project that proactively counteracts anticipated limitations for nutrients.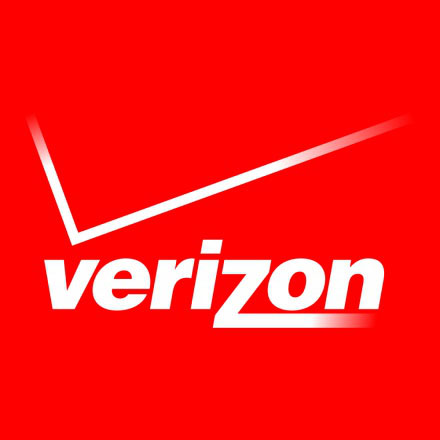 The Oasis Restaurant & Delivery Uses Telematics to Improve Driver Safety & Lower Insurance Premiums
Having every delivery car branded with the company's name and logo helps Oasis Restaurant drive brand recognition. However, unsafe driving behaviors like speeding were not projecting a positive company image. In addition to holding drivers more accountable, Oasis also wanted to improve routing efficiency and maintenance processes in order to reduce operational costs. The solution required a GPS tracking system with engine diagnostics, allowing restaurant managers to track the location and performance of their vehicles at all times.
http://www.networkfleet.com/expertise/gps-tracking-companies-case-studies/new-case-studies_20140902.htm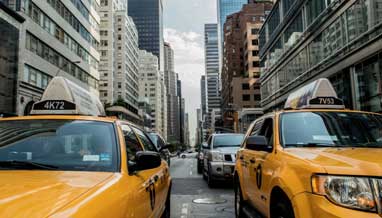 Jacksonville Transportation Authority spreading joy this holiday season
Passengers will get a little holiday cheer when riding on a Jacksonville Transportation Authority bus this holiday season. JTA has a specialty wrapped bus that will be driven by Santa until Dec. 24. Passengers will be able to ride on the bus for free, listen to holiday music, receive candy canes and enjoy decorations.
Georgetown Climate's Zyla discusses market-based options to cut transportation emissions
Last week, the Georgetown Climate Center released a report analyzing the impacts of federal and state policies on emissions reductions in the transportation sector. The report was released in conjunction with an announcement by five Northeast states plus the District of Columbia saying they would work together to develop a regional market-based policy to cut emissions from transportation.
Bertha Paves the Way in the Replacement of Seattles Viaduct
Anyone living in Seattle is familiar with the SR 99 Alaskan Way Viaduct, a doubledeck highway that spanned the downtown waterfront for over 60 years. The Alaskan Way Viaduct made its debut in Seattle's downtown after a vehement discussion on April 4, 1953 when transportation planners and city leaders were debating the most feasible and economical way to fix what was becoming very imminent and quickly growing traffic problems.
A PPA Model for Spent Brew Water and More
At Lagunitas Brewing Company in Petaluma, California, electrogenic bacteria eat through about 20,000 gallons per day of spent brew water. The system doesn't just slash the facility's total water demand and water discharge, but it also creates enough energy to run itself and cover 15 percent of the brewery's electricity demand.
Federal Loans, Grants To Help Wisconsin Cities Upgrade Water, Wastewater Systems
Six Wisconsin communities are getting help from the U.S. Department of Agriculture to upgrade their water and wastewater systems. In the case of one northern city, its infrastructure is more than 100 years old. The USDA Rural Development program awarded more than $300 million in loans and grants for water and wastewater projects across the country.
A Revitalized River Channel
The Cuyahoga River is located in northeast Ohio and was constructed in the 1820s and early 1830s. The canal carried freight traffic from 1827 to 1861, when the arrival of railroads killed the market. From 1862 to 1913, the canal served as a water source to industries and towns. In 1913, much of the canal system was abandoned after important parts were severely flooded.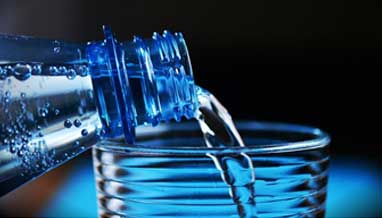 RELINER/Duran
RELINER/ Duran, Inc. supplies compact, simple and cost-effective wastewater products, including inside drop bowls, clamping pipe supports and flume channels for sanitary manholes and wet wells. The Inside Drop Bowl and the Modular Invert System provide true fluid containment integrity.
www.reliner.com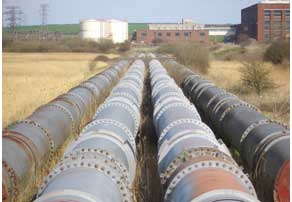 Pine Hall Brick
Lancaster Brewing Companys new award winning patio is covered with StormPave Permeable Clay Pavers that allow the water to filter down through the installation and dissipate rather than running into the towns already burgeoning storm water system. The patio also has a cistern fed by the gutters that irrigates vegetables used for dishes in the brewerys restaurant.
www.pinehallbrick.com