US Oil Boom 2014: US Railroads Are Moving Greater Volumes Of Crude Oil This Year Amid Bakken Drilling Boom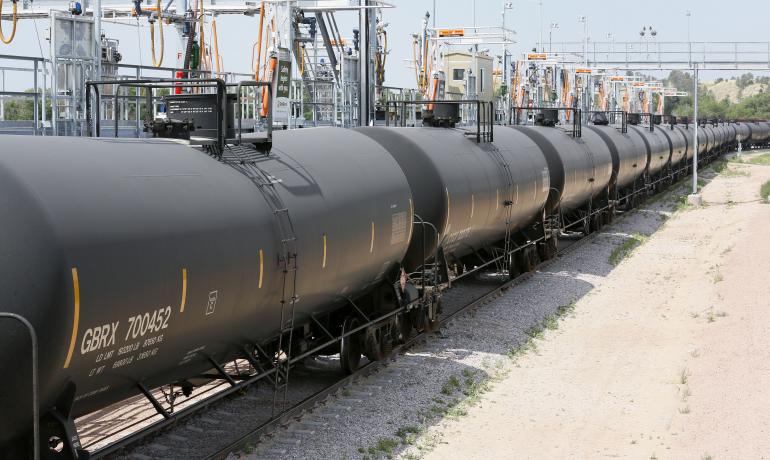 IBtimes.com

Washington, DC-- U.S. railroads are moving greater volumes of oil this year as the American shale drilling boom keeps churning out fossil fuels.
Candidates at ag forum cite infrastructure needs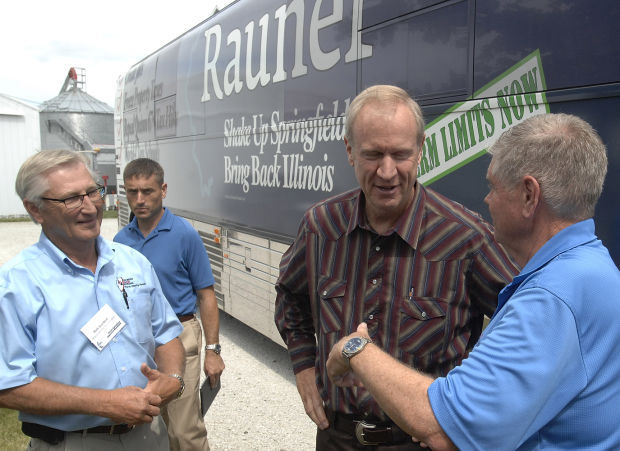 Pantagraph.com

Washington, DC-- Major-party candidates for governor and U.S. Senate agreed Wednesday on the need to invest in infrastructure to get Illinois farm products to market but differed on how to pay for it.
First Rocky Mountain Energy and Infrastructure Summit Points to Great Opportunities
Marketwatch.com

Jackson Hole, WY-- Top U.S. thought leaders in oil, gas, coal and energy infrastructure see opportunities emerging in the U.S. energy economy, but point to continuing barriers and challenges for these sectors as well.
$1.5 million federal grant to help Kingsport improve water infrastructure
Tricities.com

Washington, DC-- The city of Kingsport, Tennessee, has received a $1.5 million federal grant to improve water service in-frastructure in a plan designed to aid and retain more businesses, including Eastman Chemical Co., which earlier this year announced plans to expand its Kingsport plant.
Supporting a Thriving Economy
Americaninfrastructuremag.com

Montana-- As Governor of Montana, I recognize the important role state government plays in ensuring people and businesses have access to the high-quality infrastructure that a 21st century society demands.
Acutiy Brands
The Autobahn family of Street and Roadway luminaires reduces energy by up to 60% with solutions ranging from 1,800 to 25,000 lumens in luminaires rated for over 100,000 hours! For more information visit:
www.acuitybrands.com
Solar-Energy Deal to Increase U.S. Investment in Myanmar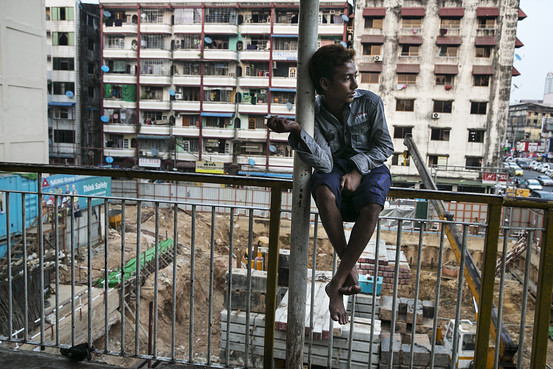 Wall Street Journal

Washington, DC-- A New York-based alternative investment manager on Thursday said it would invest about US$480 million to develop solar energy plants in Myanmar, one of the largest U.S. investments in the country since economic sanctions were eased two years ago.
Update on US Natural Gas, Coal, Nuclear, and Renewables
Thenergycollective.com

Washington, DC-- On August 6, I wrote a post called Making Sense of the US Oil Story, in which I looked at US oil. In this post, I would like to look at other sources of US energy.
Warren Buffett and the U.S. Energy Revolution
Moneymorning.com

Washington, DC-- Shares of CB&I surged nearly 4% in pre-market action last Friday after U.S. Securities and Exchange Commission (SEC) filings showed that the "Oracle of Omaha" had boosted his holdings to 9.89%.
Not Your Grandpa's Devon Energy Corp.
Seekingalpha.com

Washington, DC-- What's the first thought that comes to your mind when someone says "Devon Energy (NYSE:DVN)?" You'd be forgiven if you thought of "the shale-gas revolution."
OneRoof Energy secures US$58 million fund
PV-tech.org

Washington, DC-- Residential PV services provider OneRoof Energy, a subsidiary of OneRoof Energy Group, has reached a deal with a third-party securing equity for a US$58 million residential PV financing fund.
With renewable energy growing and coal shrinking, what's the future of nuclear plants like Palisades?
Mlive.com

Kalamazoo, MI-- Over the next five years, expect to buy less electricity generated by coal and more from natural gas. And renewable energy such as wind power? That will surge in popularity.
GE Is Making Wind Power Even Better With This Easy Fix
Nasdaq.com

Washington, DC-- Environmentally friendly wind power is an increasingly important part of the U.S. energy mix. While that's largely because of newly installed wind turbines, General Electric has a simple fix to increase the efficiency of older installations.
EDPR sells stake in US wind assets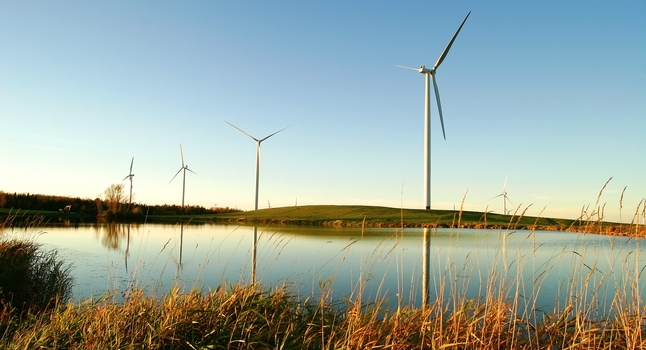 Recharegenews.com

Washington, DC-- The assets include seven operating wind farms installed between 2008 and 2011, and two others now under construction and due for commissioning this year. All of the facilities have long-term offtake agreements in place.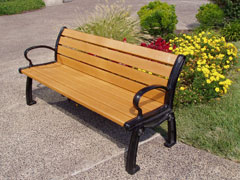 Kay Park-Recreation
Providing outdoor amenities since 1954. Featured bench has powder coated cast aluminum legs, for long life and appearance. The slats are 100 percent post-consumer recycled plastic. 
www.kaypark.com
US durable goods orders surge 22.6 percent in July but outside transportation, orders weak
Poststar.com

Washington, DC-- US durable goods orders surge 22.6 percent in July but outside transportation, orders weak.
Cars in the US might soon be mandated to broadcast speed and location data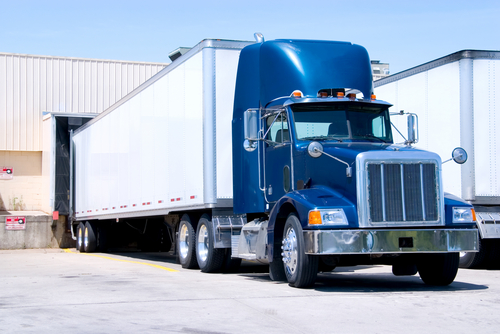 Rt.com

Washington, DC-- The United States Department of Transportation is taking the next step towards creating a "vehicle-to-vehicle" communications system that will allow light autos on the road to receive and broadcast critical information to one another.
Texas transportation panel may block toll lanes on Central
Dallasnews.com

Dallas, TX-- The Texas Transportation Commission appears poised to block plans for tolled lanes on Central Expressway, amid growing opposition to the idea.
US Department of Transportation selects SeaPort Airlines to provide air service for Tupelo
Therepublic.com

Tulepo, Mississippi-- SeaPort Airlines will provide new air passenger service in Tupelo. The U.S. Department of Transportation this week selected the Portland, Oregon-based carrier a two-year contract paying $2.5 million annually.
U.S. water infrastructure challenges are real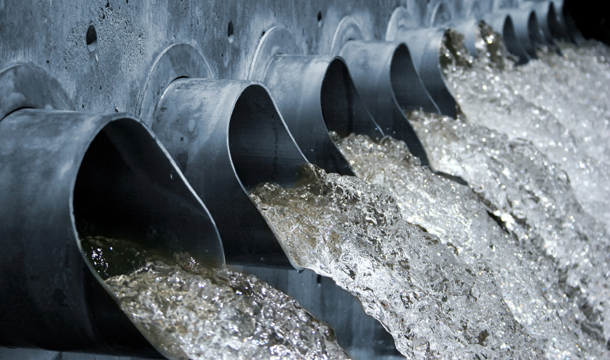 Reporter-times.com

Washington, DC-- Water issues have been a frequent topic in the news lately, from large main breaks like the one that shot water 80 feet into the air in a Boston suburb recently to the algae bloom in Toledo's source water.
Come clean on water rule
Washingtonexaminer.com

Washington, DC-- The Environmental Protection Agency needs to explain the intentions behind a proposed rule that Republicans say could subject massive amounts of private property to federal regulation, a GOP House committee chairman said.
There's A Big Leak In America's Water Tower
NHPR.org

Washington, DC-- The northern arm of the Rocky Mountains is sometimes called "the crown of the continent," and its jewels are glaciers and snowfields that irrigate large parts of North America during spring thaw.
Big wins elusive for EPA in Clean Water Act showdowns
EEnews.net

Washington, DC-- For U.S. EPA at the Supreme Court, it's been the best of times -- and the worst. In Clean Air Act cases, EPA is on a roll. The high court last term upheld a major EPA program for air pollution that drifts across state lines.