U.S. Department of Commerce Invests $1.5 Million to Upgrade Critical Infrastructure and Support Business Growth in Texas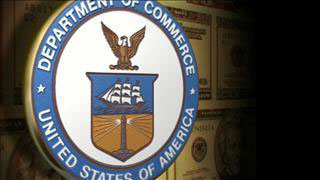 WASHINGTON - U.S. Secretary of Commerce Penny Pritzker today announced that the Department's Economic Development Administration (EDA) is awarding a $1.5 million grant to the Village of Salado, Texas, to help upgrade water and sewer systems to support the local business community. According to the grantee, this project will create 35 jobs, save 188 jobs, and generate $150 million in private investment.
CDOT taps team to rebuild mountain road washed out by 2013 floods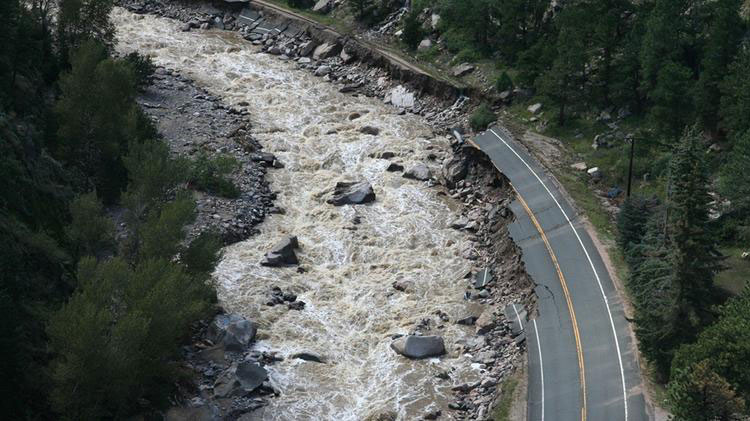 Kiewit Infrastructure Co. will spend two years making permanent repairs to a 23-mile section of Colorado's highways — U.S. 34 connecting Estes Park, Lyons and Loveland — that was washed out in the September 2013 floods. The Colorado Department of Transportation on Friday announced it has selected Kiewit to be the construction manager/general contractor for the permanent repairs to the road, which winds through the Big Thompson canyon.
New commercial development planned near Sunnyside and I-15
It's going to be called Jackson Hole Junction, and it's set to become the newest multipurpose commercial district in Idaho Falls. The 40 plus-acre lot between Teton Toyota and I-15 will provide dozens of commercial shopping options as well as hundreds of jobs for the area
Colorado Springs City Council sets stage for Gold Hill Mesa commercial development
A second urban renewal site has been created as part of the Gold Hill Mesa development on Colorado Springs' west side, which backers say will help spur the addition of stores, restaurants and other commercial uses on the property.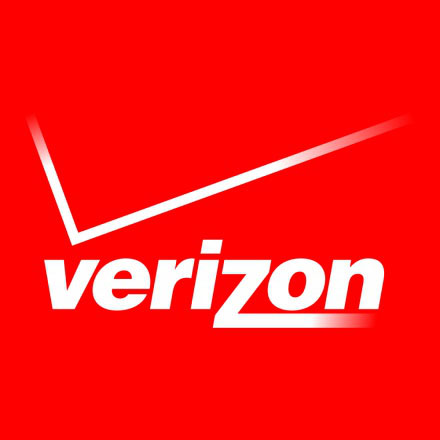 DOT Improves Accountability, Controls Costs with Networkfleet
The Arkansas State Highway and Transportation Department (AHTD) oversees the twelfth-largest highway system in the U.S., with a fleet of several thousand vehicles used for highway construction and maintenance, transportation, administration, and law enforcement. After the AHTD installed Networkfleet on all 2,500 of its highway passenger vehicles, the cost savings quickly began adding up. In the first year, reducing unnecessary idling and miles driven saved nearly $500,000 in bulk fuel expenses. In addition, reduced maintenance costs and other operational efficiencies added to the total savings for the AHTD.
http://www.networkfleet.com/expertise/gps-tracking-companies-case-studies/new-case-studies_20140422.htm
Solar legislation seen boosting use of panels for home energy needs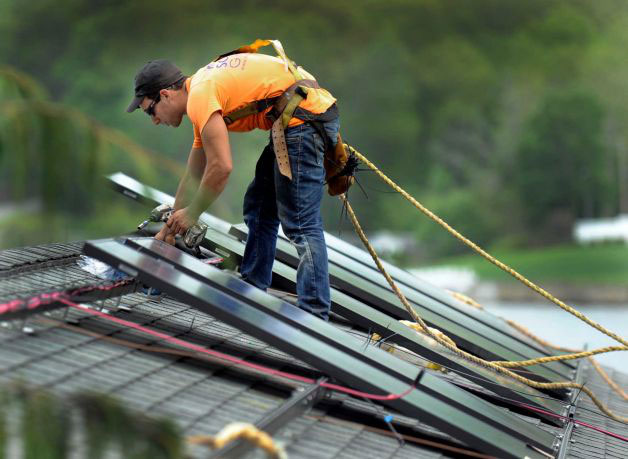 Legislation passed by the Connecticut General Assembly is expected to brighten the future for residential solar power in Connecticut. Governor's House Bill No. 6838, An Act Concerning The Encouragement of Local Economic Development And Access To Residential Renewable Energy, was passed June 3 and sent two weeks later to Gov. Dannel P. Malloy, who is expected to sign it.
Orange Schools to receive more energy efficiency upgrades
Orange County schools will receive a second round of energy-efficiency upgrades this year. The School Board voted Monday to authorize ABM to proceed with phase 2 of the performance contract. The upgrades to nine buildings will cost some $1.25 million, but will be self-funded through a guaranteed and bonded 15-year payback on energy-cost savings at those facilities.
Cheapest Solar Ever: Austin Energy Gets 1.2 Gigawatts of Solar Bids for Less Than 4 Cents
A lot more cheap solar is coming for Austin, Texas. The city's utility, Austin Energy, just released new data on developer bids for PV projects as part of a 600-megawatt procurement. The numbers show how far solar prices have come down over the last year -- and will continue to drop.
Recycled oil field wastewater is clean, Chevron test results show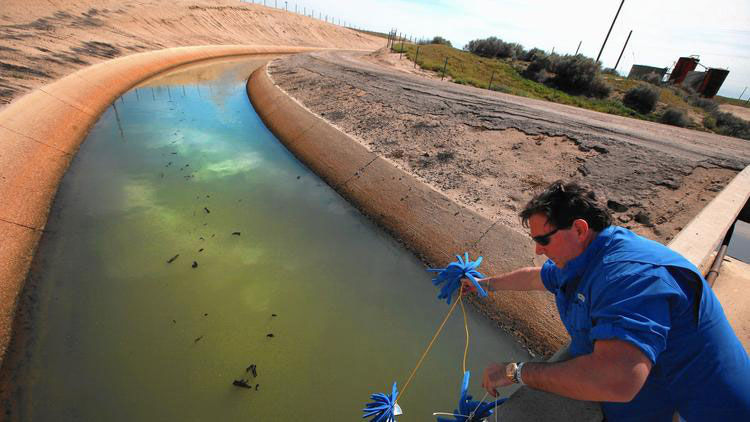 Results of the most recent testing of recycled oil field wastewater that Chevron sells to Kern County farmers for irrigation showed no traces of methylene chloride, an industrial solvent that had appeared in previous testing conducted by a clean water advocacy group.
Portland makes climate action progress with help of local profs
The Portland region of Oregon has a legacy of reducing carbon emissions while encouraging economic growth and welcoming new residents. Since 1990, total local carbon emissions have fallen 14 percent while the metropolitcan area grew by 150,000 people and 75,000 new jobs. That reduction translates to 35 percent per person.
Maine company sees golden opportunity in 'green' tool for the masses
Rooks is the founder of The SOAP Group, a 12-year-old consulting firm in Portland that helps companies large and small improve their operations and cut costs by reducing waste and their environmental impact. His experience as a consultant has convinced him that there must be an easier way.
EPA to Provide Nearly $200,000 for Environmental Job Training in Puerto Rico
U.S. Environmental Protection Agency Regional Administrator Judith A. Enck announced that the EPA has selected a leading nonprofit organization, PathStone Corporation, to receive $192,300 to provide green job training in Puerto Rico. PathStone provides services to low-income families and economically distressed communities throughout Puerto Rico, as well as in New York, Pennsylvania, New Jersey, Ohio, Indiana, Virginia and Vermont. The organization will use the funds to give unemployed or under employed people the skills they need to enter the environmental job market.
Philadelphia Navy Yard to open Central Green Park, report says
The Philadelphia Navy Yard will be the host of the newest open space park in the city when Central Green Park opens on July 7. According to nbcphiladelphia.com, the park will feature hammocks, a sun lawn, bocce courts, and a dedicated fitness station. The Navy Yard is located at 4747 South Broad Street in Philadelphia.
Projects across Mid-Columbia funded in transportation package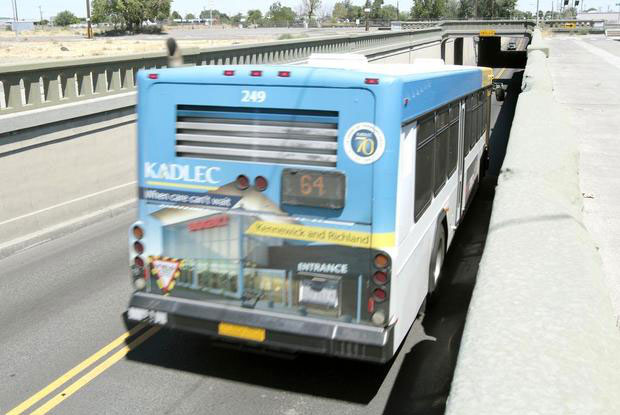 More than $100 million in Mid-Columbia projects are in the $16 billion transportation bill passed by the state House and Senate.The package includes an 11.9-cent gas tax increase that would be phased in over two years.
MassDOT begins Youth Pass program aimed at young people
The Massachusetts Department of Transportation launched a yearlong pilot program Wednesday to help more young people get access to public transportation for getting to work, school, and other activities. The pilot program MBTA Youth Pass will provide monthly passes to those aged 12 to 21 for $26 a month, and make transportation available to 1,500 people from Boston, Somerville, Chelsea, and Malden, MassDOT said in a statement.
Transportation sector gains 17K jobs in June
The transportation sector gained 17,100 jobs in June as the national unemployment rate fell to its lowest level in seven years, according to statistics released by the Department of Labor on Friday. The Labor Department's Bureau of Labor Statistics (BLS) said there were 4,777,500 jobs in transportation in June, compared to 4,760,400 in May.
Department of Transportation Awards the City of Beverly with a $700,000 Grant for Infrastructure Improvements at Beverly Municipal Airport
Peabody, MA – July 1, 2015 – (RealEstateRama) –­ The Department of Transportation (DOT) announced that it will award the City of Beverly with a $714,600 grant for critical infrastructure improvements at the Beverly Municipal Airport. Massachusetts Senators Elizabeth Warren and Edward J. Markey, along with Congressman Seth Moulton (D-MA) and Beverly Mayor Michael Cahill lauded the Department for investing in the local airport.
California residents cut water use by hefty 29% in May, officials say
Drought-weary California received encouraging news Wednesday when officials announced that residential water use had dropped 29% during the month of May -- the first real indication that the state might meet unprecedented conservation reductions imposed by Gov. Jerry Brown.
Contra Costa County looking To Expand Water Reservoir With Supply Stretched Thin By Drought
MARTINEZ (CBS SF) — With the region's water supply already stretched thin by drought conditions, the Contra Costa Water District, along with the U.S. Bureau of Reclamation, is looking at further expanding the Los Vaqueros Reservoir in Contra Costa County. Board members are expected to vote tonight on whether to conduct a feasibility study for possible expansion.
Lima breaks ground on wastewater treatment project
LIMA — Mayor David Berger announced Wednesday a $150 million river cleanup project is the "largest single capital expenditure the city has made." Speaking at his weekly briefing, which was moved from city hall to the city's wastewater treatment plant, Berger explained this project is the last phase of improvements that have been going on for 20 years.
$50 million in grants available for local drinking water and wastewater improvements
The New York State Environmental Facilities Corp. and the New York State Department of Health announced $50 million in water infrastructure grants is now available for local governments for critical water and wastewater infrastructure upgrades.
City doing its part to conserve
Residents of Porterville stepped up big time during the month of May, cutting water use by a whopping 36 percent compared to May of 2013, the state reported Wednesday. Statewide, drought-stricken cities set a record for water conservation, reducing usage 29 percent in May. Regulators hope the savings will last through summer as California communities are under order to cut water use by 25 percent compared to 2013 levels. Gov. Jerry Brown announced his mandatory conservation order in April.