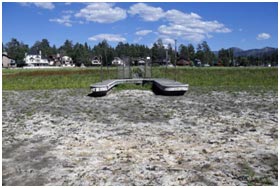 California meeting water conservation targets for third straight month amid drought
A state water official said Californians have met a mandate to save water for a third consecutive month during the grinding drought. The State Water Resources Control Board on Thursday will release statewide conservation figures for August.
Build America Transportation Investment Center offers access to federal transportation knowledge
The U.S. Department of Transportation (USDOT) has unveiled its Build America Transportation Investment Center (BATIC) to serve as a centralized source for municipalities and states seeking federal transportation knowledge, applications for transportation credit programs and methods for accessing private capital for public-private partnerships.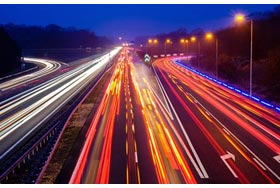 This could transform the way we drive
The way we fuel our cars is changing, with electric vehicles becoming increasingly popular ways to get around and help safeguard the environment. The U.S. Department of Energy says that if hybrid or electric vehicles completely replaced light-duty conventional ones, U.S. dependence on foreign oil would fall by between 30-60 percent.
House panel approves energy overhaul
BIPARTISAN NO MORE: The House Energy and Commerce Committee signed off on its energy reform bill on Wednesday, but the bill has far less bipartisan support than it once did. The committee approved the bill on a 32-20 vote, with only three Democrats in favor. A previous, albeit watered-down, version of the bill passed a subcommittee unanimously this summer.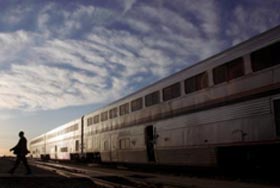 U.S. House introduces legislation to extend rail safety deadline
WASHINGTON (Reuters) - U.S. lawmakers, under pressure from the railroad industry, announced bipartisan legislation on Wednesday to extend a year-end deadline for costly new safety technology for at least another three years.
Hope for Infrastructure Funding Lies in the Gas Tax
While congress continues to struggle with funding the nations infrastructure and maintenance needs, states have been turning to their own sources of revenue in the gas tax. In 2015, at least 14 states have increased their gas tax.
Fixing Americas crumbling infrastructure
In a new AEI Economic Perspectives paper, Richard Geddes presents a set of principles to guide policy making intended to facilitate the operation, maintenance and expansion of what politicians and civil engineers alike often to refer to as our nations crumbling infrastructure.
The Dilemma of Public-Private
Public-Private Partnerships (PPPs) will alter the way in which much of our public infrastructure will be developed in the future. If conceived and executed properly, PPPs offer public officials the means to do many more projects than otherwise possible, using investors' balance sheets.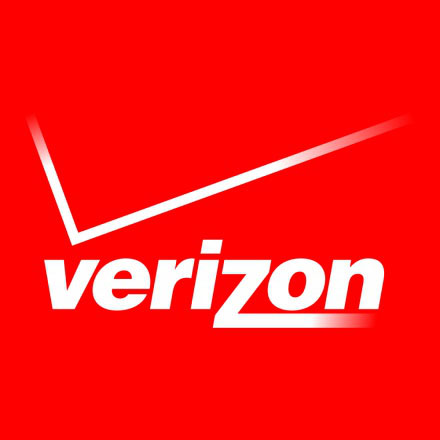 The Oasis Restaurant & Delivery Uses Telematics to Improve Driver Safety & Lower Insurance Premiums
Having every delivery car branded with the company's name and logo helps Oasis Restaurant drive brand recognition. However, unsafe driving behaviors like speeding were not projecting a positive company image. In addition to holding drivers more accountable, Oasis also wanted to improve routing efficiency and maintenance processes in order to reduce operational costs. The solution required a GPS tracking system with engine diagnostics, allowing restaurant managers to track the location and performance of their vehicles at all times.
http://www.networkfleet.com/expertise/gps-tracking-companies-case-studies/new-case-studies_20140902.htm
Using Telematics to Control Fleet Costs
Whether public or private, large or small, every fleet can use help in controlling costs. That's why more and more fleet operators are turning to telematics as an effective solution for managing their fleets within limited budgets.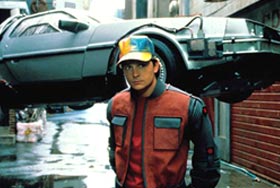 Mayor and DOT hold forum on the Future of Transportation
On Friday, October 2 at 9 a.m., the Mayor along with Greg Nadeau, the Federal Highway Administrator, will hold a forum to examine a draft report on the future of Americas transportation infrastructure over the next thirty years.
A drone has come to a bridge near you, Minnesotans
It wasnt a bird, and inspections didn't use a crane. No, the flying object was a drone gathering data near bridges this summer. The Minnesota Department of Transportation conducted studies at four structures using an unmanned aerial vehicle, or UAV.
New Seattle streetcar would cut lanes from First Avenue
Wednesdays art exhibit at City Hall showed how streetcars once crisscrossed Seattle. Now cars dominate the city's streets. The Seattle Department of Transportation showed the public its latest plan to go back to the future a streetcar line on First Avenue. Jim McIntosh can't wait. It's easy to get on, get off. The ride is smooth, he said.
Chicagos Historic L Train Continues to Thrive
The Chicago L train is the fourth largest rapid transit system in terms of length, the third busiest rail mass transit system, and the second oldest in the nation. Parts of the rail system began operating in 1892, and today the L serves as one of the primary staples of Chicago public transportation.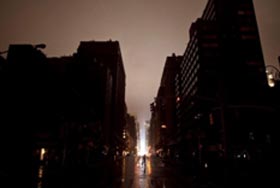 World's energy systems at risk from global warming, says industry group
The worlds energy infrastructure is at risk from the extreme weather expected to result from climate change, a group of prominent energy companies has warned. Energy systems, including fossil fuel power stations, distribution grids, and the networks that reach to people's homes, are all at risk from effects such as flooding, severe storms and sea level rises, according to a new report from the World Energy Council, which brings together energy companies, academics and public sector agencies.
Are We Heading Towards a Global Energy Proliferation Crisis?
In 1866, the US Revenue Commission warned that the country might soon need to rely on synthetic oil. Demand was growing and it was not clear how much more oil there was in the ground. Fuel shortage scares have a long history, often with a good reason.
Study finds clean energy investment would create jobs, but are they the right ones?
A coalition of environmentalist groups and trade unions expressed optimism Wednesday that even a coal-dependent region like Pittsburgh could significantly grow jobs while transitioning away from fossil fuels and toward investments in renewable energy and energy efficiency.
Reality Check: Solar Is Not The Cheapest Form Of Energy
A recent article breathlessly noted And the Cheapest Electricity in America is Solar! The implication is that solar has become cheaper than other forms of electricity, but the reality is that the story describes how one contract for solar power came in at a very low price.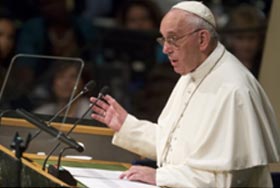 Does the environment have a right to be protected? Pope Francis thinks so
In his speech to world leaders at the U.N. last week, Pope Francis made his boldest claim yet about the environment, detailing the earth's God-given right to be dealt with responsibly. "It must be stated that a true 'right of the environment' does exist," he said, as reported in a transcript of the address published by Time.
Recovering Phosphorus Nutrients for Reuse
The Metropolitan Water Reclamation District of Greater Chicago (MWRD) endeavors to protect the source of their drinking water, improve the quality of the area's waterways and manage water as a vital resource for the area.
Sustainability and Technology
An increasing number of organizations today are re-evaluating how they manage infrastructure and equipment assets to minimize the impact on natural resources, in an effort to promote environmental security for future generations.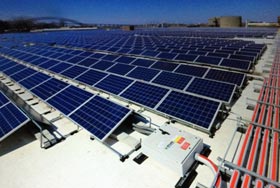 Port Richmond wastewater treatment plant gets $30 million facelift
STATEN ISLAND, N.Y. -- The Port Richmond Wastewater Treatment Plant on Richmond Terrace now has one of the city's largest rooftop solar arrays, along with $30 million in upgrades to the facility, city Department of Environmental Protection (DEP) Commissioner Emily Lloyd announced Wednesday.
Accelerating and sustaining the water ecosystem through innovation
Water is essential for our survival, yet it is often one of the most overlooked resources. In fact, water scarcity is becoming an escalating crisis in various parts of the world and public water systems are facing a number of challenges, including ageing infrastructure and increasing regulatory requirements.
Unleashing the Power of Potential
The Metropolitan Water Reclamation District of Greater Chicago (MWRD) is involved in many exciting projects. The MWRD is building the largest phosphorus recovery system in the world, embarking on a water recovery partnership in a major industrial corridor, working on denitritation as a full stream energy reduction process, implementing a food to energy project on the way to energy neutrality by 2023 and exploring an algae acceleration process that has the potential to transform the clean water world… to name a few.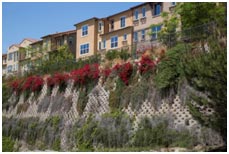 Soil Retention
Soil Retentions Verdura, (Verdant for green and Dura for durable) is a fully plantable retaining wall block system that can be used in many applications from small garden walls to large commercial structures. Verdura can be installed professionally or do-it-yourself.
www.soilretention.com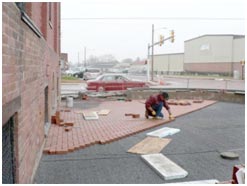 Pine Hall Brick
Lancaster Brewing Companys new award winning patio is covered with StormPave Permeable Clay Pavers that allow the water to filter down through the installation and dissipate rather than running into the towns already burgeoning storm water system. The patio also has a cistern fed by the gutters that irrigates vegetables used for dishes in the brewerys restaurant.
www.pinehallbrick.com